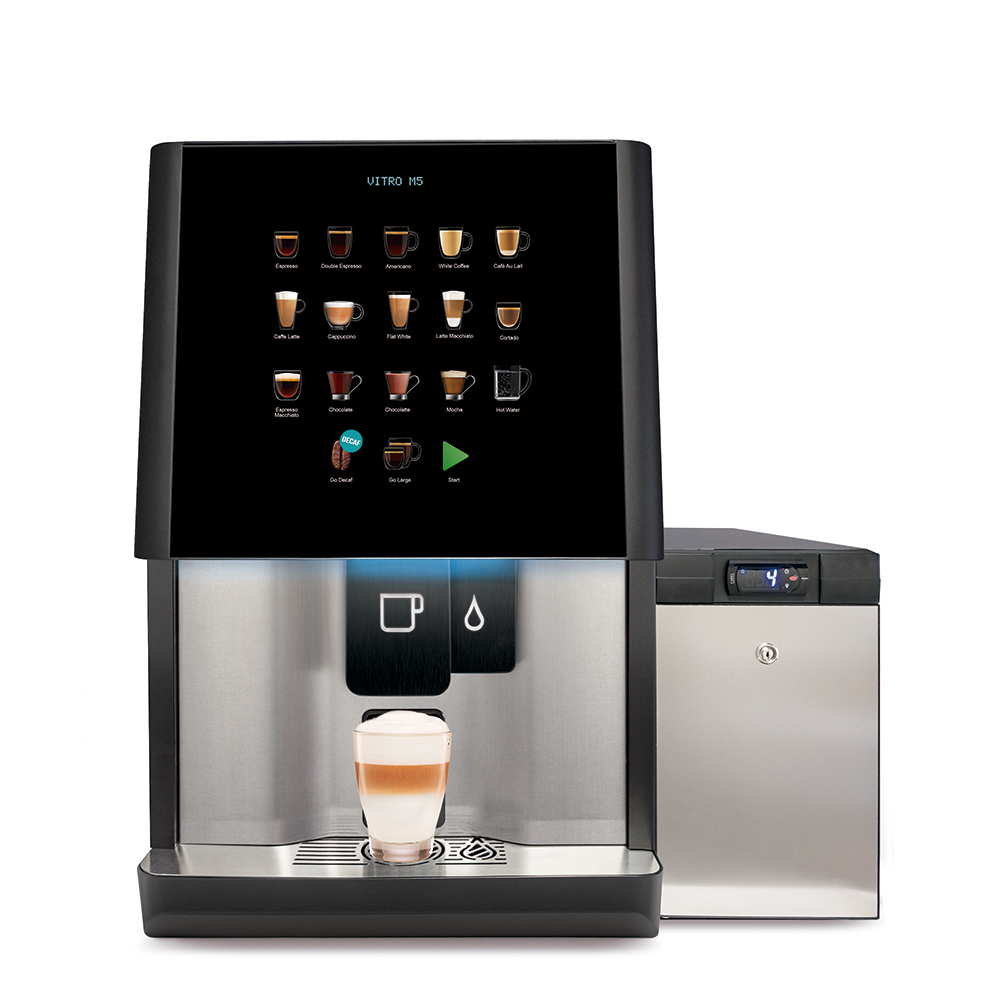 The perfect milk foam, like the best barista crafts
Thanks to the innovative patented micro-injection air technology (MIA), the Vitro M5 prepares drinks with a delicious cold or hot foam, like the best Barista, at the touch of a button.
Water Temperature Control
Touch Selection
Selections on Vitro machines are made by a simple touch, thanks to the integrated capacitive selection panel situated behind the machine's smoked glass.
LED
LED lighting provides a stylish look to the machines whilst illuminating the dispensing area.
Removable Tray
Enables liquid waste removal without opening the machine door, for increased efficiency.
Media Screen
A 10.1 inch HD Media player for inspirational or promotional videos is included as an option. Content can be easily uploaded via USB port or HDMI feed. The screen includes a remote control for programming. An additional RSS Airgoo feed can be integrated.
Get in touch to see how we can help your business
We pride ourselves on offering 'big business' vending at a local more personal level, we like to know all of our customers on a first name basis and work on creating long term relationships so we can meet every customers individual needs and requirements.
Email
paul@knightsbridgevending.com