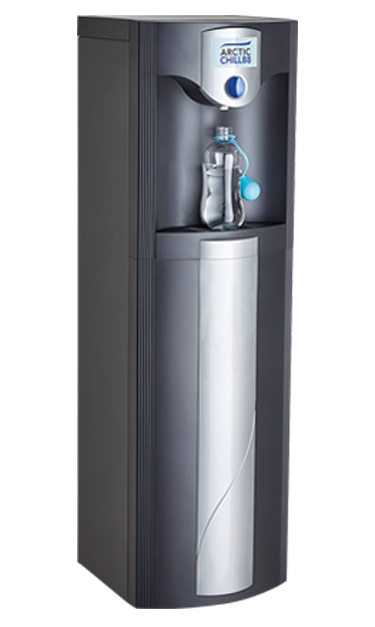 The B4 has a compact design for flexibility and flourishes in all environments
A Direct Chill/Pressure Cooler with the cooling capacity you want and the improved Hygiene you are looking for. At an influent water temperature of 16ºC the ArcticChill 88 offers an Immediate Draw Off of 120 cups below 12ºC with an Hourly Capacity of 40 litres. The ArcticChill 88 is equipped with the new FloodGuard safety device which stops any leak from a Mains Fed Cooler before it becomes a disaster!
40 litres per hour with 120 cups immediate draw off, all below 12ºC
The ArcticChill outperforms all conventional Water Coolers – Tank Fed or Direct Chill
Ideal for sites where a large volumes of cold water is required in a short time
Get in touch to see how we can help your business
We pride ourselves on offering 'big business' vending at a local more personal level, we like to know all of our customers on a first name basis and work on creating long term relationships so we can meet every customers individual needs and requirements.
Email
paul@knightsbridgevending.com