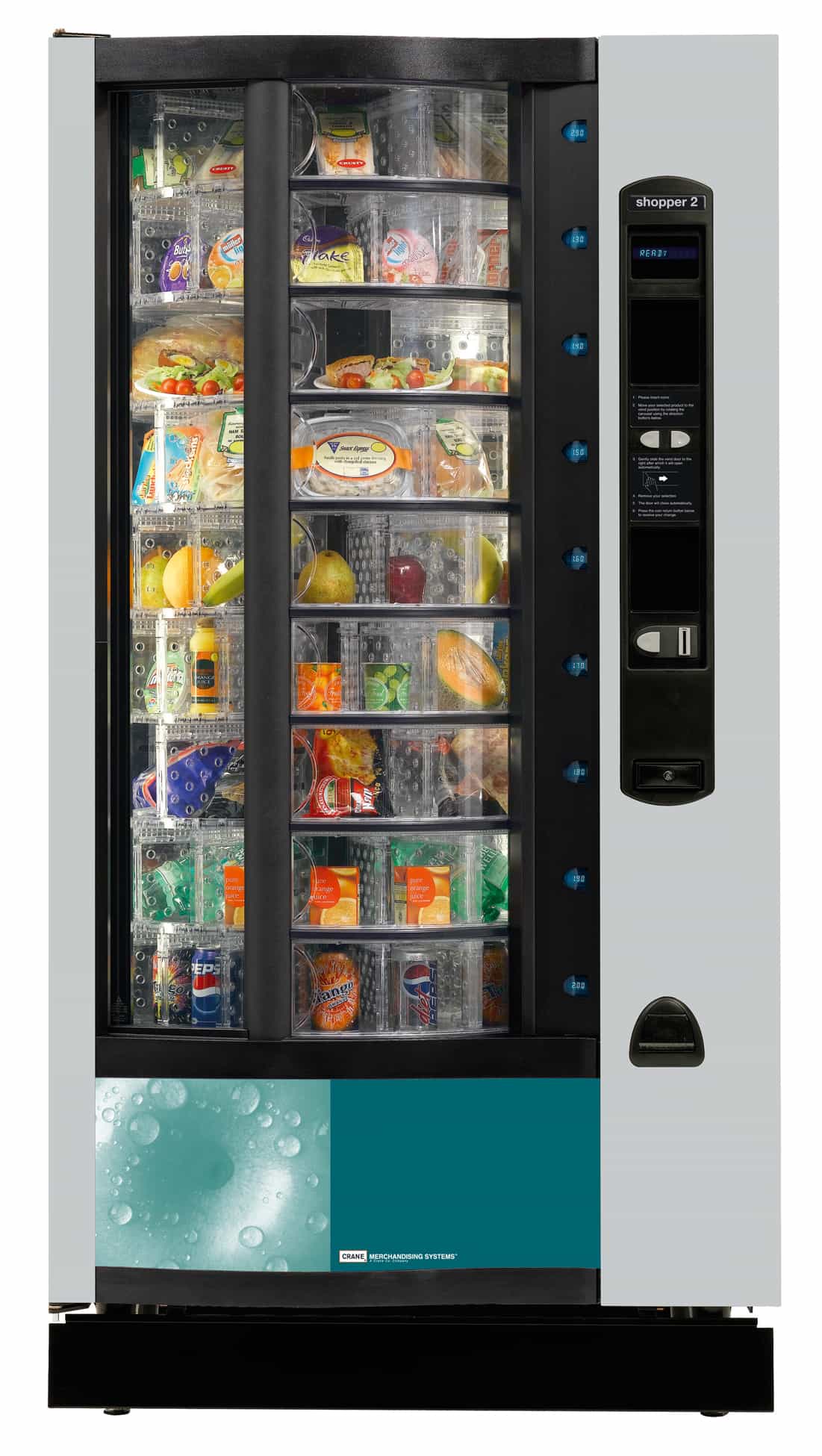 Turn food vending around with the World's most popular food merchandiser!
The Shopper 2 has been designed to meet the varying needs of a 24 hour refreshment service. Machines provide the largest selection of products that consumers demand, leading to higher sales volumes and increased operator profability. Shopper 2 is the first choice for around the clock fresh food, snack and cold drinks vending
Stock products into individual compartments on nine rotating shelves and easily configure trays to hold selections from plated main meals to small snack items.
Maximise the available space and offer customers a wide range of products to meet varying needs of a 24 hour refreshment service.
Get in touch to see how we can help your business
We pride ourselves on offering 'big business' vending at a local more personal level, we like to know all of our customers on a first name basis and work on creating long term relationships so we can meet every customers individual needs and requirements.
Email
paul@knightsbridgevending.com