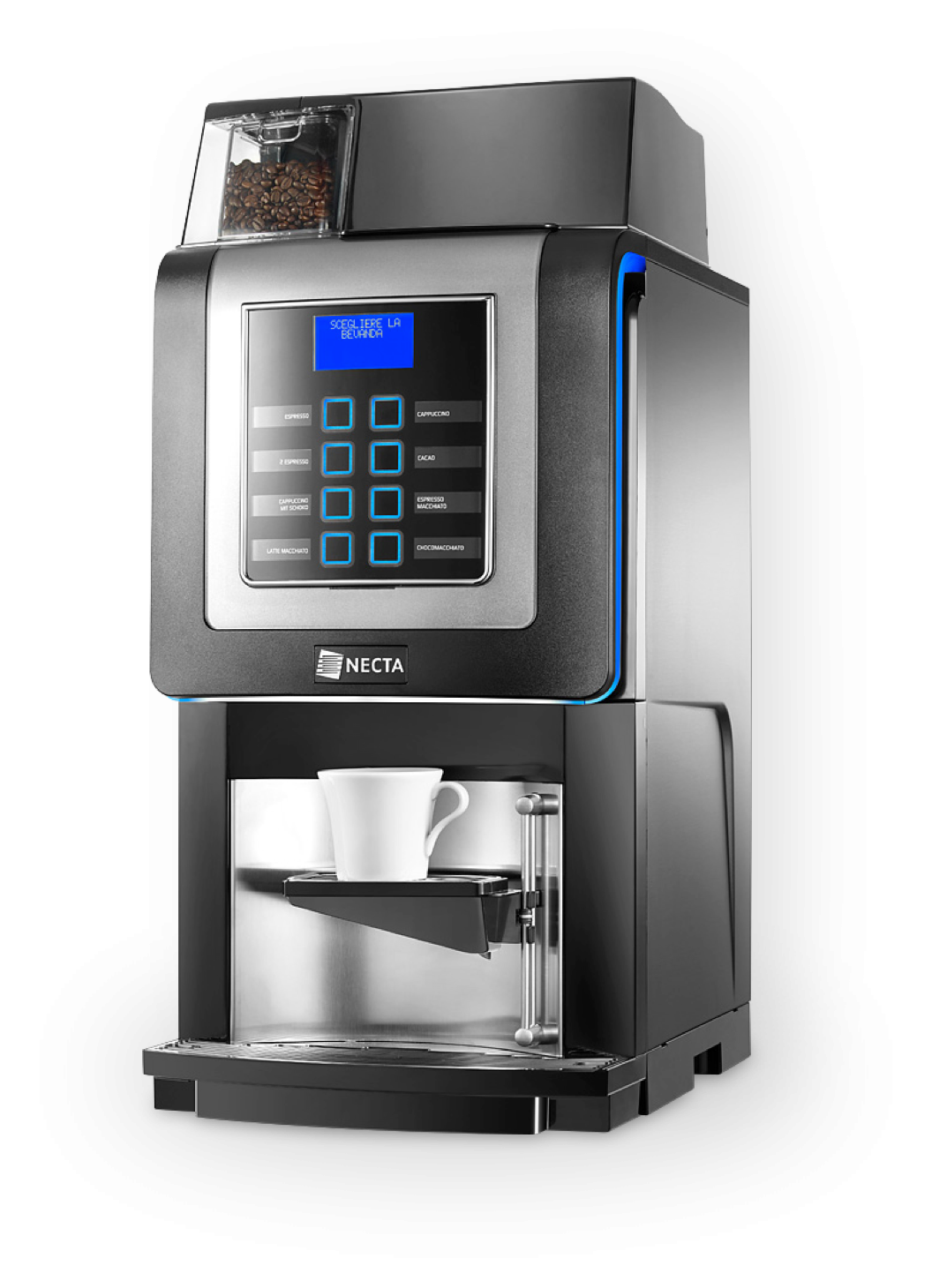 High capacity for high production
Korinto Prime is aimed at the HoReCa (Hotel, Restaurant and Café) market, complementing Necta's range with its multi-drink dispenser solutions. With a sturdy stylish design that features a stainless steel delivery area able to accommodate up to 24 cm jugs, perfect illumination and a capacitive keypad, Korinto Prime easily complements any environment it is placed in. A fantastic automatic multi-drink dispenser, it enhances any small or medium sized establishment, such as hotels, bed & breakfast premises, club houses as well as refreshment areas for business and education.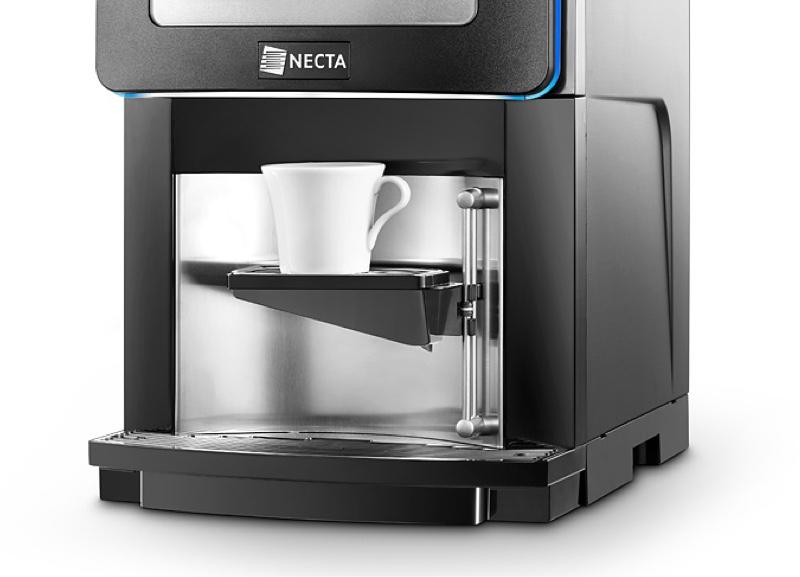 Sturdy design
A super-automatic hot beverage dispenser with highest quality components to support heavy workloads and stainless steel delivery area.
An elegant 'mood lighting' illuminates both the front and sides.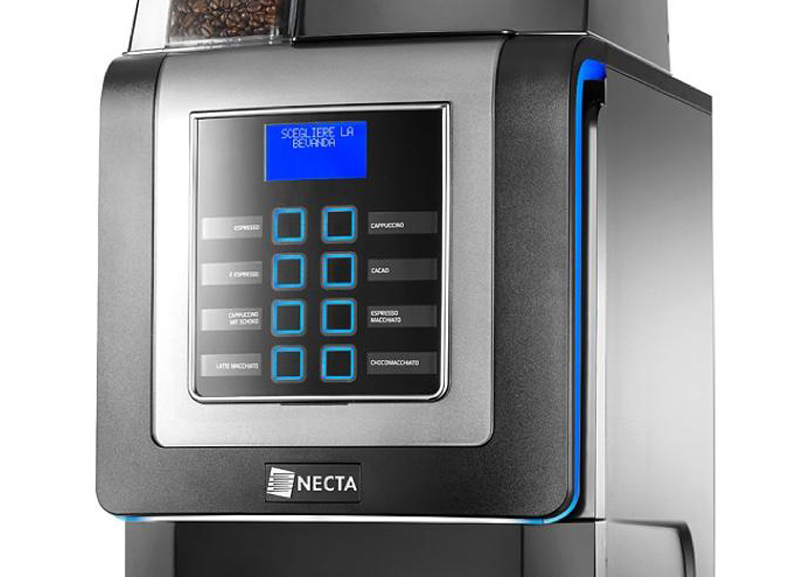 Simple user interface
Backlit, touch-sensitive selection panel and a large graphic display
Possibility to use own mug or jug (up to 24 cm).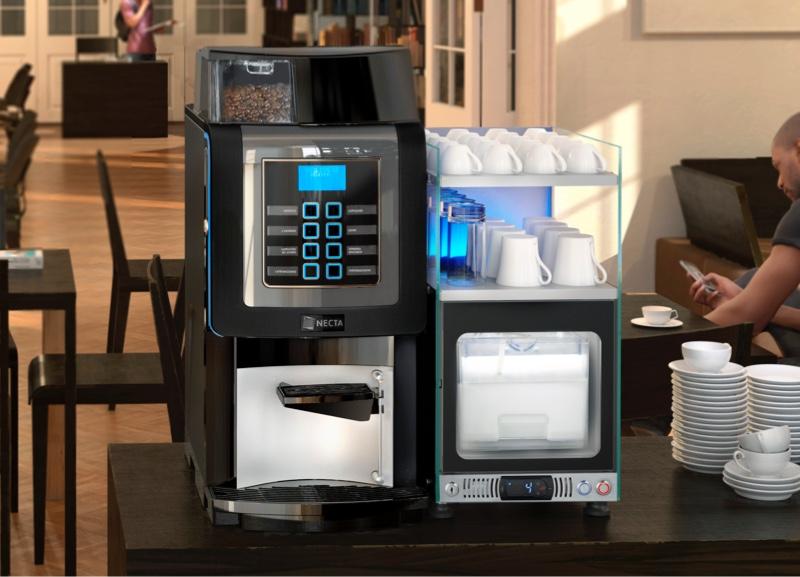 Technology at your command
Compact, easy to use and extraordinarily versatile.
A complementary range of accessories is available to suit every client's requirements.
Get in touch to see how we can help your business
We pride ourselves on offering 'big business' vending at a local more personal level, we like to know all of our customers on a first name basis and work on creating long term relationships so we can meet every customers individual needs and requirements.
Email
paul@knightsbridgevending.com