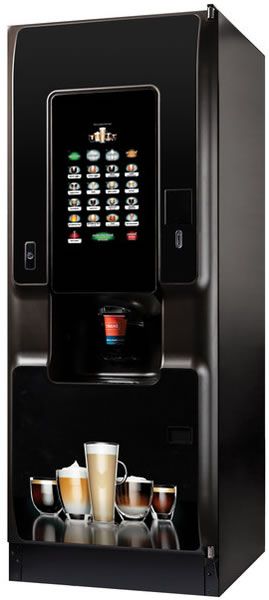 CALI offers a premium consumer experience with its intuitive user interface!
CALI is based on Crane's reliable coffee platform which delivers high quality coffee from beans and fresh leaf tea drinks. The stylish and robust exterior makes CALI the perfect solution for any environment. CALI features a touch user interface to meet the requirements from today's consumers with visual, backlit touch buttons and a colour video display.

Get in touch to see how we can help your business
We pride ourselves on offering 'big business' vending at a local more personal level, we like to know all of our customers on a first name basis and work on creating long term relationships so we can meet every customers individual needs and requirements.
Email
paul@knightsbridgevending.com