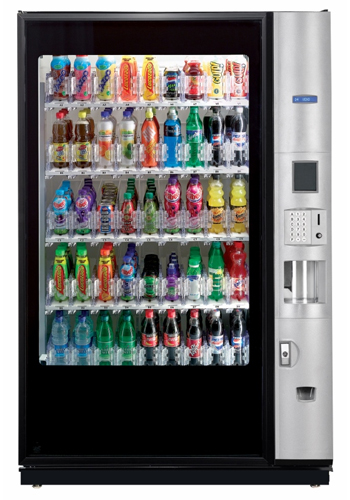 Enhance consumer experience and meet the operational needs of bottlers and vending operators with BevMAX 4!
The new BevMax 4 series has all the features of its younger cousin but is greener, more reliable, and contains Crane's most technologically advanced merchandising platform. The large glass front is now lit by long-life low energy LED lighting, the delivery port is vandal resistant, and the machine has an increased vend reliability with a fault rate of 0.003%.
Deliver virtually any combination of cans, PET and glass bottles with the fast and accurate X-Y product delivery mechanism.
The delivery port rotates and opens automatically when a product is dispensed into it.
Get in touch to see how we can help your business
We pride ourselves on offering 'big business' vending at a local more personal level, we like to know all of our customers on a first name basis and work on creating long term relationships so we can meet every customers individual needs and requirements.
Email
paul@knightsbridgevending.com