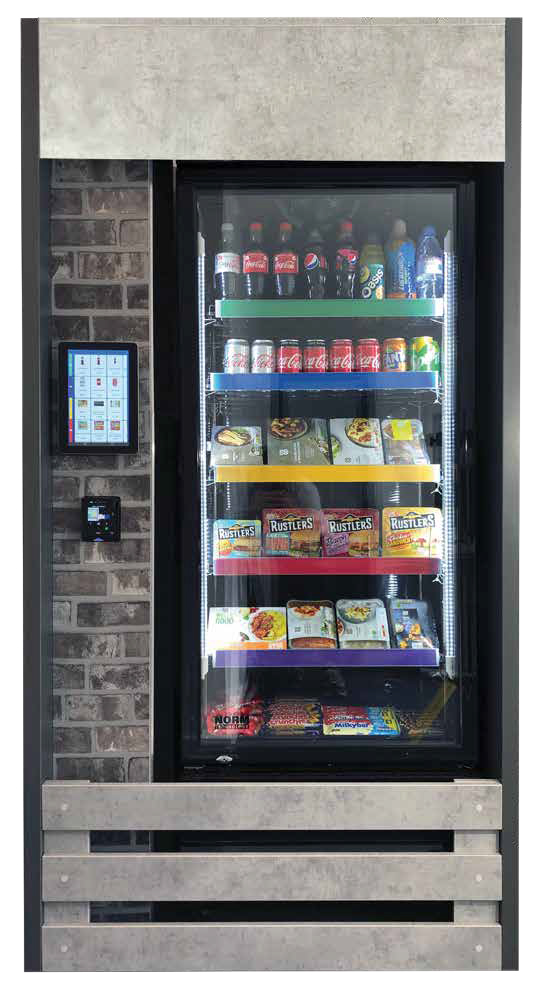 All the benefits of a cafe! And all the convenience of a market! Our latest innovation allows you to cater to all your customer's wants and needs.
Simple: Our Cooler Cafe is intentionally designed to be simple and easy to use for all customers. This cooler is available to customers 24/7 and customers simply select their desired products on the mounted kiosk, pay by inserting or tap-to-go payment. A simple choose, pay, and go.
Can be placed anywhere: The size and simplicity of this product means it is great for any sized location. Whether you utilize it as a stand alone solution or use it as an addition to your current full market, the Cooler Cafe is the perfect fit. Available in both 27" and 34" sizing, find what fits you best.
Connect to current system: The Cooler Cafe features your same 32M inventory software, which means you can still track your products and know what customers are buying or not liking. Just another reason the Cooler Cafe is the perfect solution.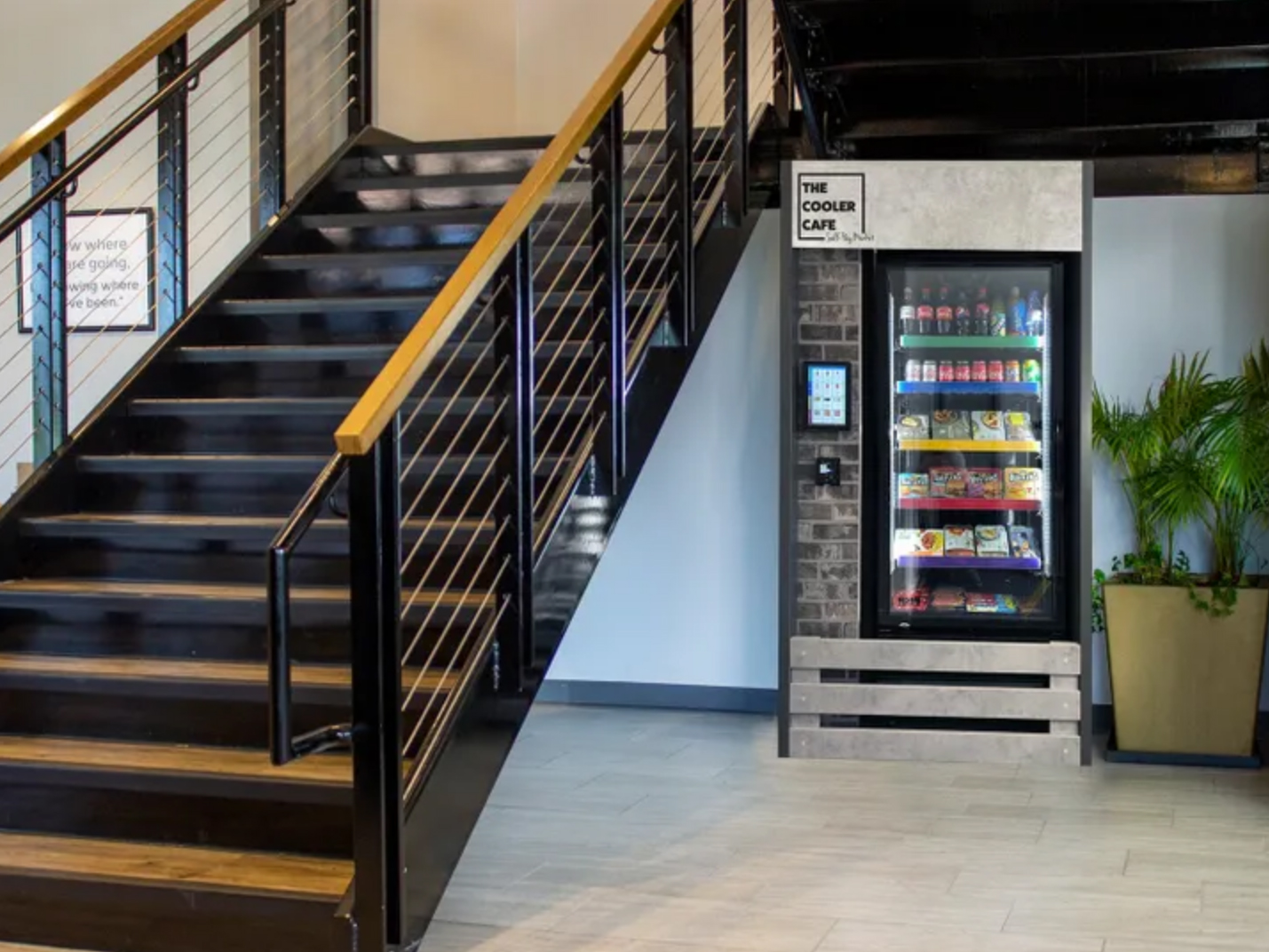 Cooler Cafe
The starter Cooler Cafe comes with two beverage glides, three food pushers, 30″ cooler, SmartLock technology and the ability to do more than you ever could with a classic vending machine.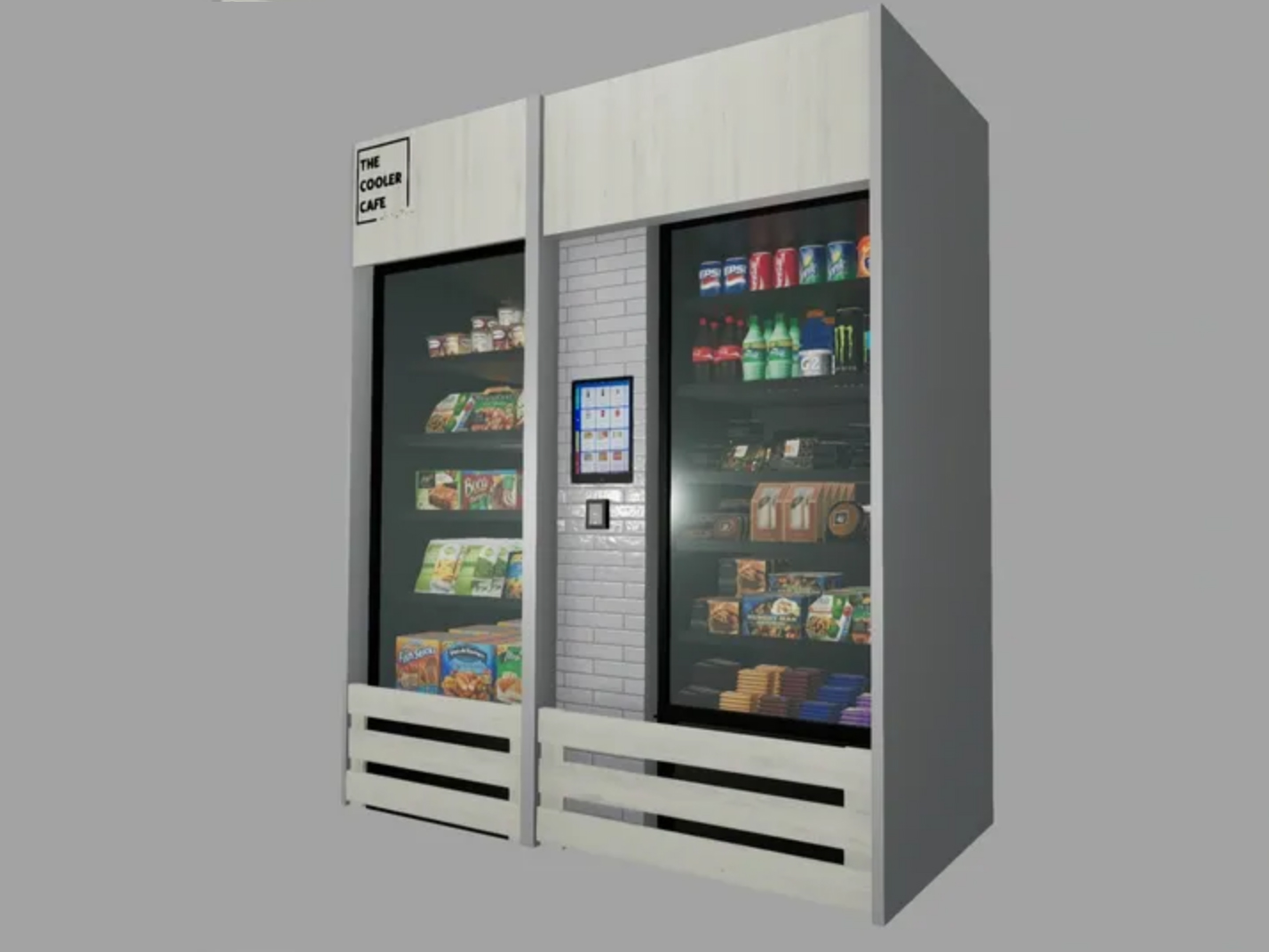 Cooler Cafe +
You get everything that you'd get with the Classic Cooler Cafe, plus an additional cooler, cabinetry surround, additional lock and branding!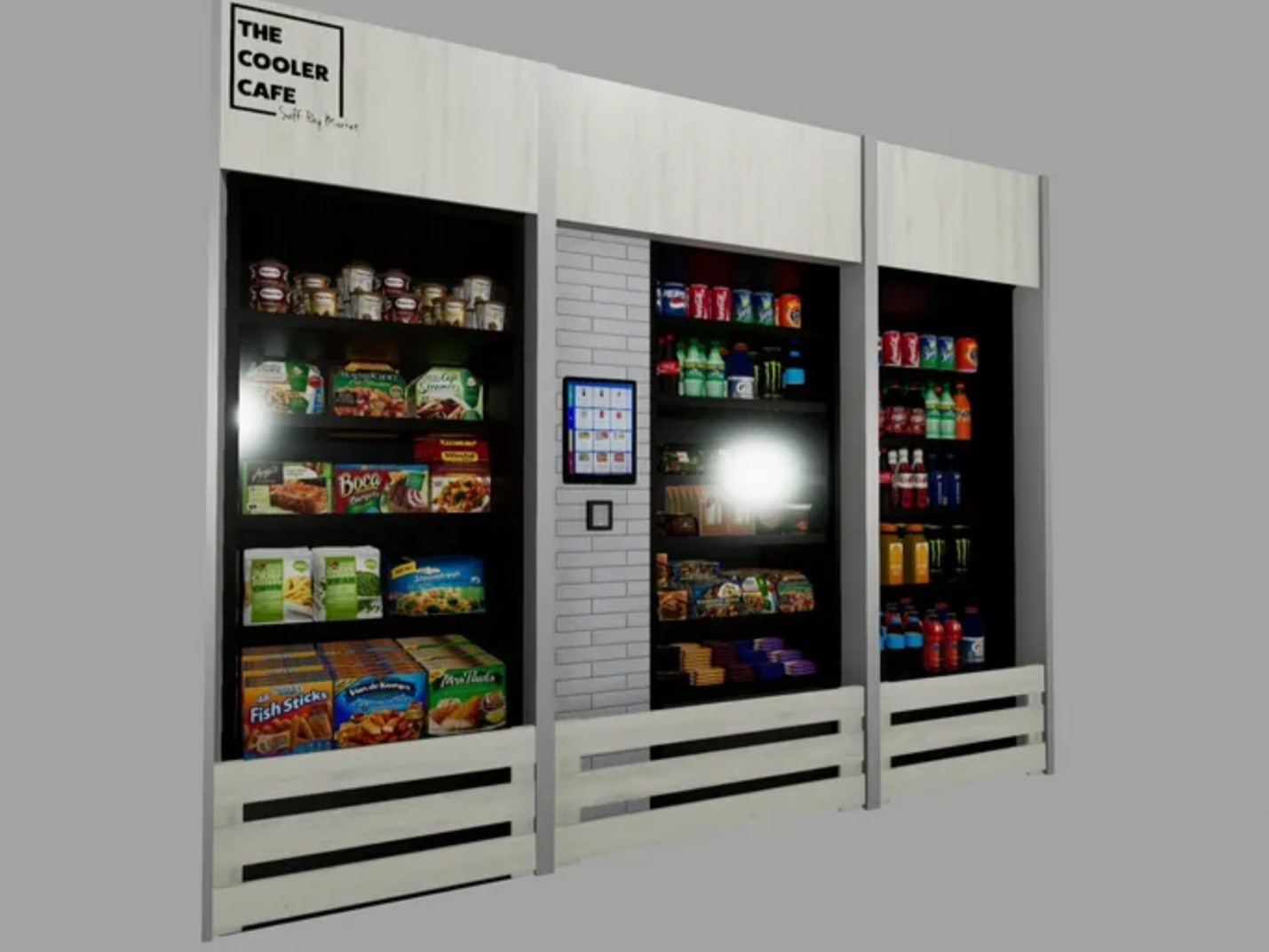 Cooler Cafe ++
Ready to take it one step further? In this top level, you get everything listed under Classic Cooler Cafe, plus two additional coolers, two additional cabinetry surrounds, two additional locks, and additional branding!
Get in touch to see how we can help your business
We pride ourselves on offering 'big business' vending at a local more personal level, we like to know all of our customers on a first name basis and work on creating long term relationships so we can meet every customers individual needs and requirements.
Email
paul@knightsbridgevending.com