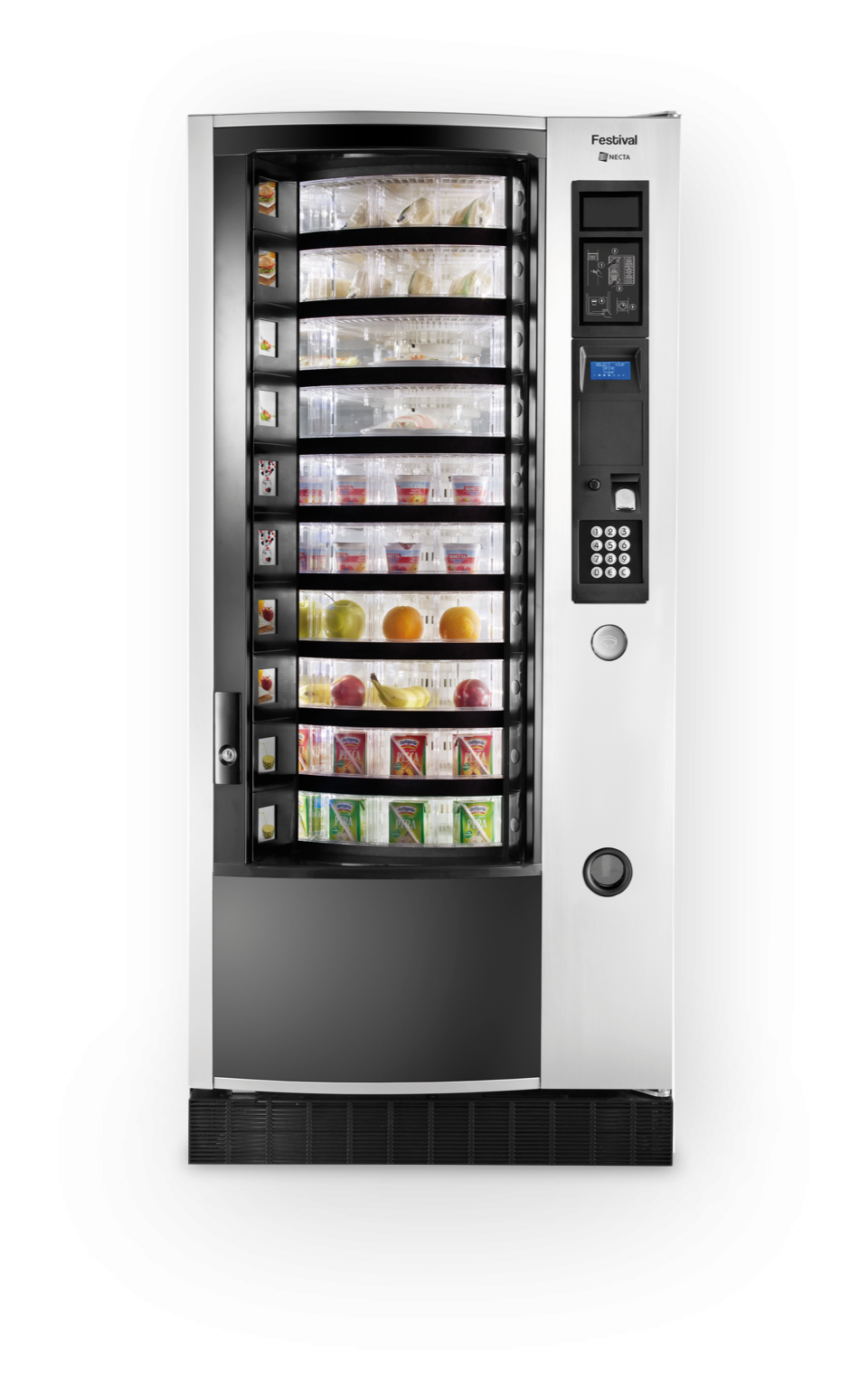 Festival Classic: essential freshness
Festival Classic completes the renewal of Necta's drum range offering an excellent price/performance ratio and uncluttered design. It is the smart solution for locations needing to offer catering services 24/7.
The extreme flexibility of configuration allows the user to choose among snacks, drinks, fresh dishes, fruit and yoghurt.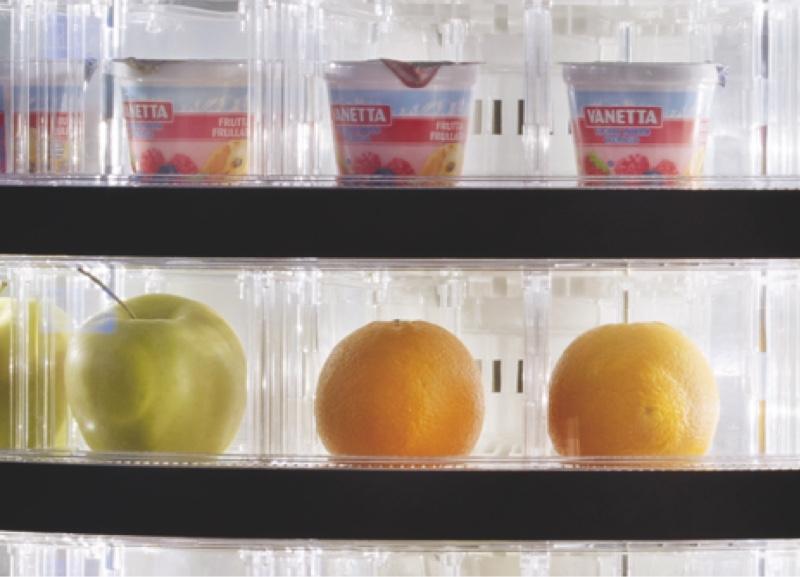 24/7 complete catering service
Festival Classic delivers a complete offer of products (from non alimentary goods to fresh food) and has the possibility to set up the layout of each drum according to the location's need.
Inside the cell the space is optimized at any drum level in order to display the best product offer.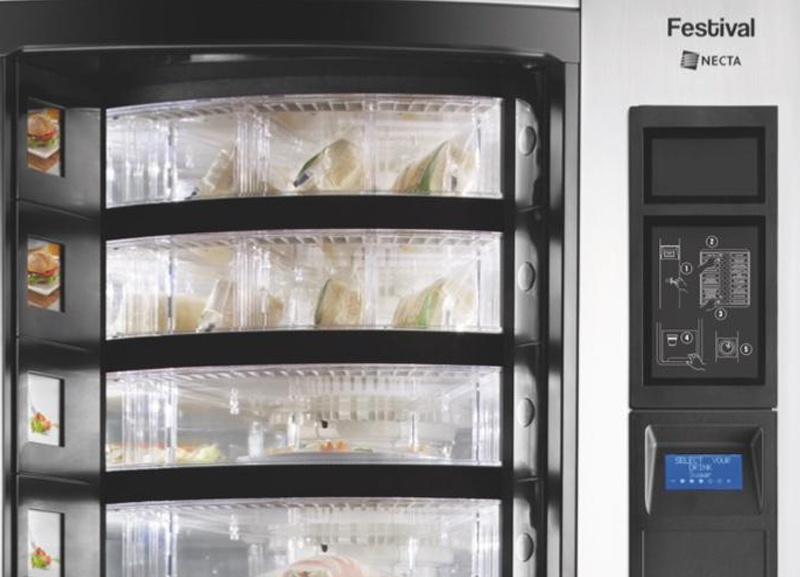 Design and user interface
Festival Classic has a new aesthetics with LED lighting of the front panel and of the internal part of the cell.
The black front panel at the bottom of the machine is easy to customize with stickers.
New user interface design is aligned with the latest Necta models.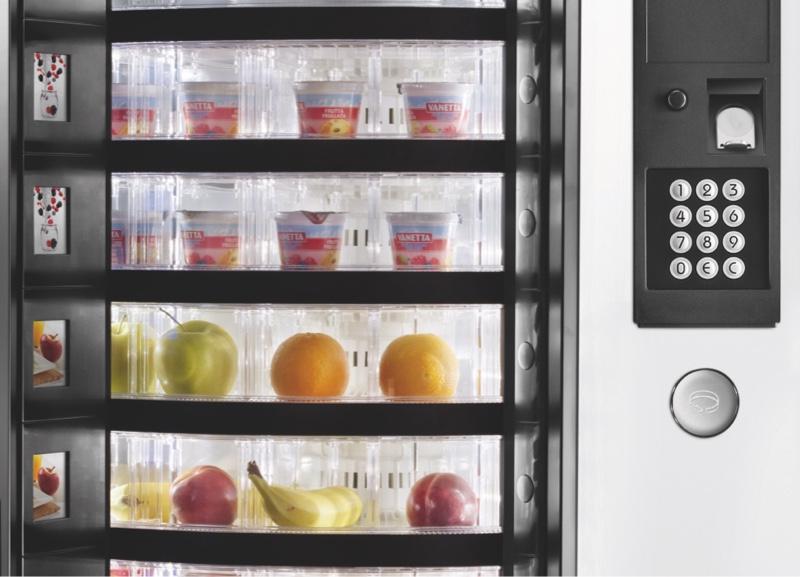 Electronics and energy consumption
This model allows an immediate and intuitive creation of machine setup with GIGA New software.
The main menu is easy to surf .
Thanks to the highly insulated cabinet and the enhanced energy saving mode Festival Classic grants a lower energy consumption
Get in touch to see how we can help your business
We pride ourselves on offering 'big business' vending at a local more personal level, we like to know all of our customers on a first name basis and work on creating long term relationships so we can meet every customers individual needs and requirements.
Email
paul@knightsbridgevending.com